Kelty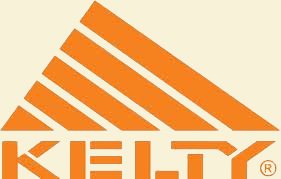 Kelty is based in Boulder, Colorado, and uses the natural backdrop of the Rocky Mountains to test, create and continually innovate within their diverse outdoor product families of Light & Fast, Trail, Basecamp and Travel gear. Kelty combines the best in new technology with a healthy dose of common sense to create exceptionally made and affordably priced outdoor products. Since 1952, Kelty has built affordable, reliable outdoor gear that enables everyone, from the first-time camper to the experienced mountaineer, to embrace any experience with confidence. Kelty: The Active Family Experts.
Trail Ridge Series
It's all about livable space with the Trail Ridge 2 & Trail Ridge 3. It has near-vertical wall's which results in increased chill space and dual-doors offers convenient entry/exit without having to climb over your backpacking partner, and two vestibules for convenient gear storage protected from the elements.
The Trail Ridge 4 incorporates an innovative configuration that enables the walls to remain steep to provide an amazing amount of interior space. When the Trail Ridge 4 is used without a fly, the majority of the shell is mesh so watching the stars at night will be stellar!
The Trail Ridge 6 incorporates a multi-diameter pole configuration that enables the walls to stay steep and aggressively arch toward the top for a much larger livable space. For more space, this tent includes two equal-sized vestibules for plenty of storage.
Acadia Series
The Acadia is all about living comfortably at camp. The large dual-doors and vestibules offer spacious convenience while the three-pole design will rival any tent at your campground, especially when it comes to set-up time. Currently in stock are the Acadia 2, 4 & 6.
Cabana
Don't let the sun or rain interfere with your big plans. Take the Cabana- a portable, easily pitched, three-sided shelter- to the festival, beach or sporting event, and be the envy of those around you.
-Freestanding
-Pole-sleeve construction
-Closable privacy panels
-Noiseless zipper pulls
-Guyout points
-Sandbag stakeout pouch