Granite Gear

Jeff Knight and Dan Cruikshank founded Granite Gear in 1986. It all started when we went on a paddling trip deep in the heart of Quetico. As usual, it took a few days of being out there before we shed the outer layer of our plastic civilization and began to get the rhythm of "being" in the wilderness. A week after that, we had discovered something about who we really were, and how we wanted things to be.
Granite Gear is passionate about offering outdoor products that are not just creative, but innovative. True innovation starts with the fire of an idea, is tested on the trail, and stands the test of time.
Blaze A.C. 60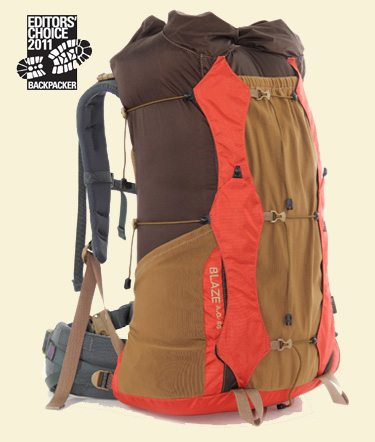 Ultralight Backpacking: The Blaze A.C. 60 is Spartan in its simplicity and features our engineered Air Current suspension. The pack body is a simple, lidless top loader with a tall spindrift opening that can be cinched and rolled down tight for weather resistance and also expanded when extra space is needed.  Durable and versatile stretch mesh pockets on the bottom of the pack sides work well for water bottles, while the tall front center pocket is great for damp tarps or ultralight tents.
 Crown V.C. 60
Introducing the Crown 60, with
Vapor Current Suspension technology. Weighing right at 2 lbs, 2 oz (1 lb 13 oz with frame removed), the Crown 60 is a top loader with a secure roll-top closure that provides easy access. The Vapor Current channels allow air to circulate from bottom to top, taking advantage of convection to aid in evaporative cooling. The frame itself is removable so the pack can be used for ultralight loads without the frame. The belt and shoulder straps feature dual density padding and new narrow webbing straps.