Be a Part of the New Pack and Paddle Ad Campaign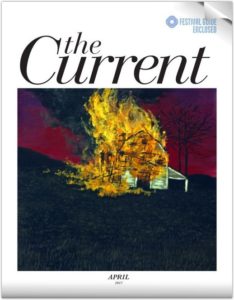 We're developing a new ad campaign that will run this spring and summer in the new local magazine "The Current".  We love their "Hyper Local" ethos and focus on the arts and adventure.  A perfect fit for P&P!
The campaign focuses on local folks and the adventures they enjoy.  We will show the clothing and gear they prefer when they're "On Duty" adventuring around Louisiana and across the globe.  We'll also show what they like when they are "Off Duty" around town enjoying Lafayette.
We need your help!
If you're interested in being part of this campaign, or if you would like to nominate someone to be a part of this campaign, please email john@packpaddle.com.  We're looking for travelers, hikers, paddlers, and fishermen (and women) to be a part of this.  Special thanks to Mark Falgout for being our first adventurer in the April issue.  Email soon!  Our photo shoot will be the fourth week of May.