Salty Boot Kayak Fishing Rec Series

About the Salty Boot series:
New in 2017- Join the Lafayette Kayak Fishing Club for a group kayak fishing series that will take you to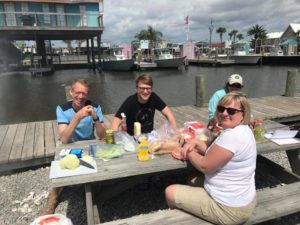 some of the best kayak fishing spots across the Louisiana coast. Our destinations will range from Big Lake to Grand Isle as we meet up to fish, eat, drink and have fun in a non-competitive format. Each stop along the series will feature a cookout at the launch when we get off the water from fishing.
The series is free and open to the public. It is our club's gift to the community and would love for you to join us!
Salty Boot Recreational Kayak Fishing Series Details
For-fun family style event
Cookout after each event
6 events in prime kayak fishing locations across the Louisiana coast
Free event – open to the public
Come out, fish, eat, drink, meet other kayak fishermen from the area and have fun!
Schedule
March 18th – Cocodrie
May 6th – Point Aux Chenes
July 15th – Leeville
September 30th – Big Lake
November 11th – Cypremort Point
NOTE:  Salty Boot is a Lafayette Kayak Fishing Club event.  To register for the next event, go to http://lafayettekayakfishing.com/index.php/events/club-events