Featured Employee – John Tracy
Who is John T.?
John T. is one of our newer employees who has put in a TON of hard work to build Tent City & the new camping area!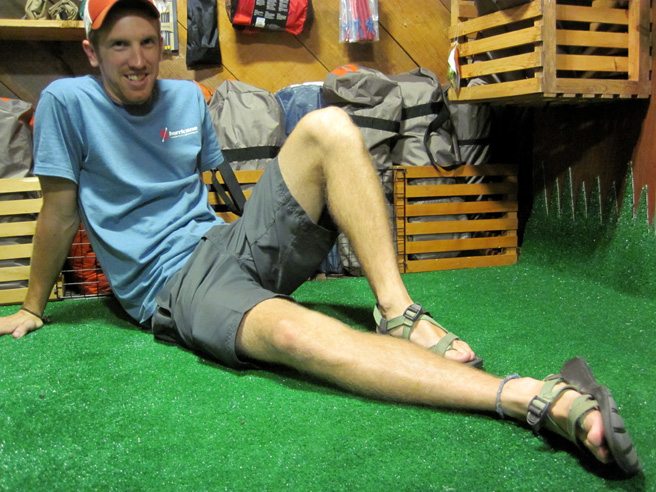 FUN FACTS:
Favorite brand of shoes: 
-Chaco sandals – see above photo – he really loves the feeling of an open-toed sandal, but can't go all the way barefoot like Skip!
Unique quality he brings to the store: 
-John T. knows a lot about wildlife – with a degree from LSU in Natural Resources/Wildlife Biology, you can ask him anything about birds, fish, small mammals, trees & land management.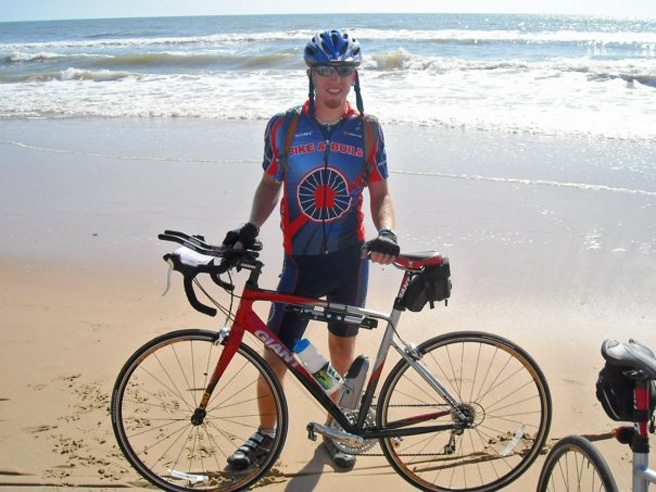 Outdoorsy history:
-In the summer of 2009, John T. participated in Bike & Build. He and his team rode about 4,000 miles across the country, and camped for portions of the 3-month trip.
Quick question: dogs or cats?  -Dogs! He's allergic to cats.
All-time favorite paddling location:  -The Buffalo River in Arkansas
Something you didn't know: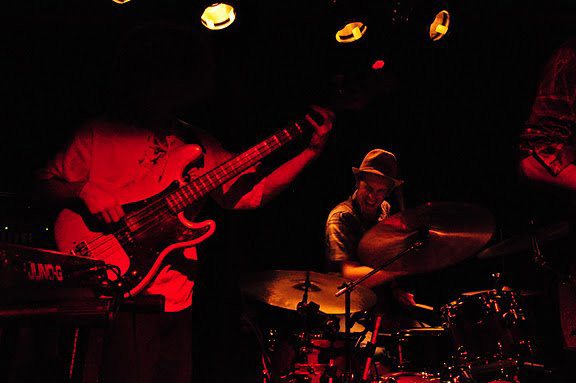 -He moonlights as the drummer in a funk/fusion band, Captain Green.
Favorite band (besides his own!):
-Soulive (soul-jazz organ trio)
Next big dream adventure:
-The Cossatot River in western Arkansas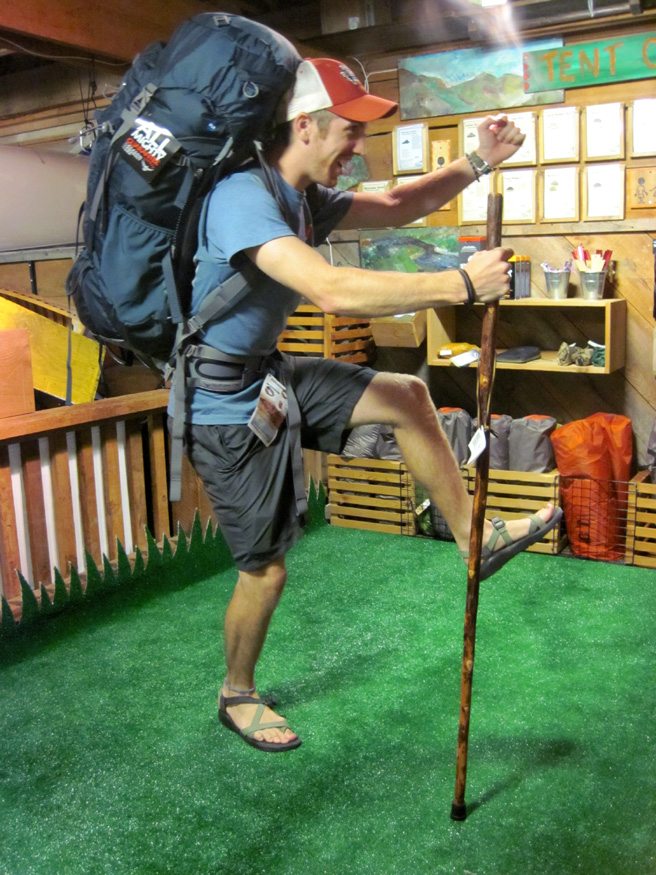 Welcome to the team, John!!!