Bayou Grand Gueule Paddle May 2012 Trip Report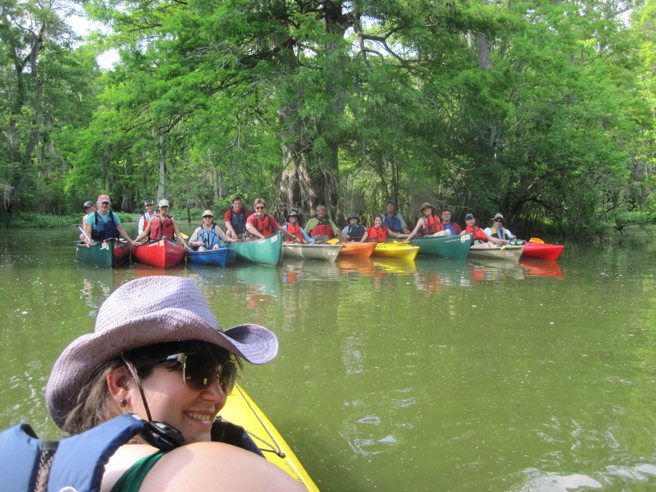 The water was low making it hard to launch at our usual spot so we launched the boats about 30 feet south of where we usually launch down a newly made trail and a low bank. We had a bit of a slow start. A tandem kayak was stuck in a round-about so we had to reassign boats and folks.  We soon headed north in Bayou Amie before turning off at Bayou Grand Guele.  We paddled amongst cypress , song birds and wading birds while exploring other waterways and taking photos.
Some paddlers were taken by the large display of cypress knees along this waterway. Once in the cypress along the lake, we relaxed into a nice casual paddle absorbing the beauty that this lake has to offer. Some chose to skirt the edge of cypress and stay in open waters while others meandered among the cypress. We eventually made our way back to the bank, lowered the tailgate for the well deserved red beans, sausage and rice, cornbread and cookies.
-Stacey Scarce, Trip Leader
To see the rest of the photos from this trip, click here!